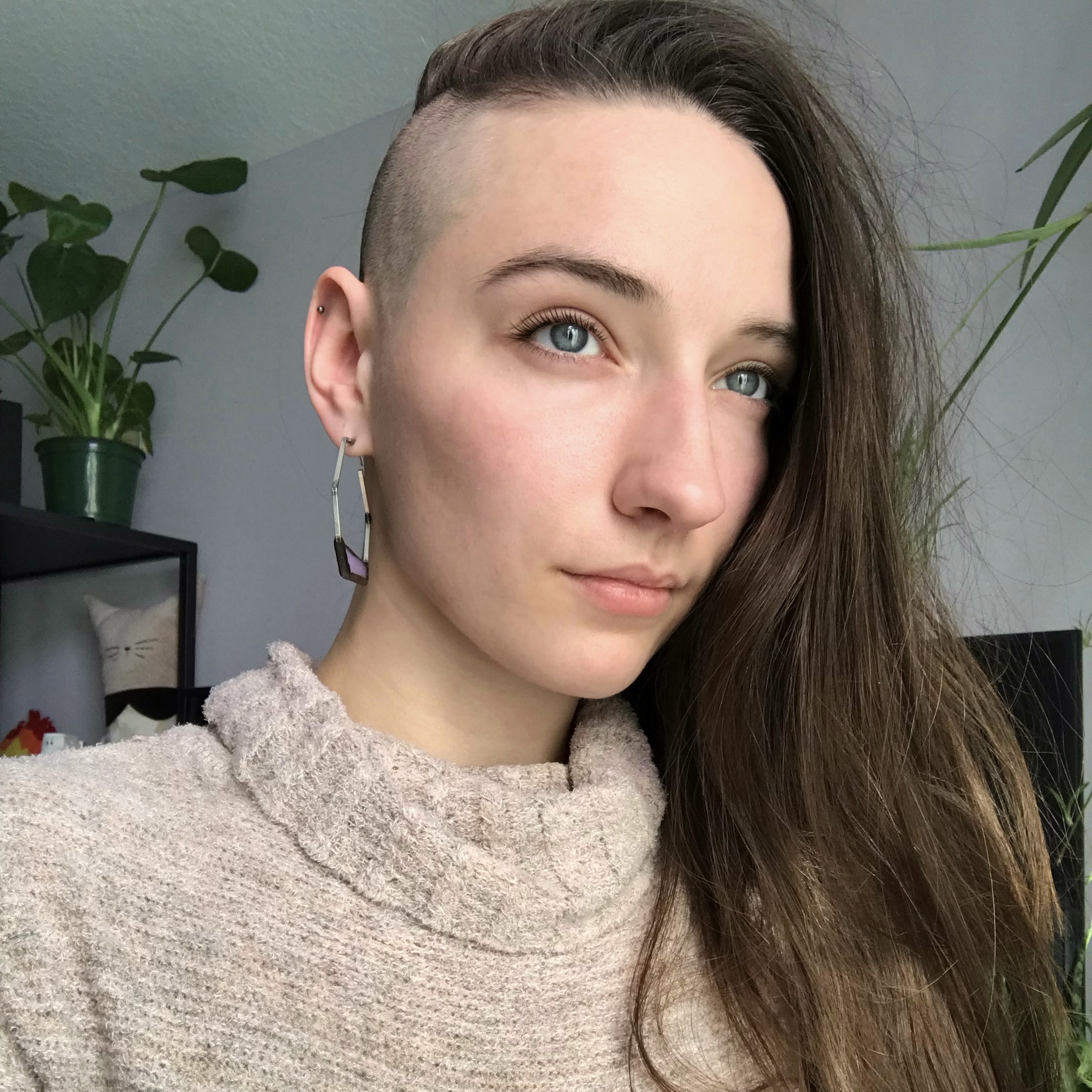 Hello! My name is LaRhea (luh-ray-uh), I am the artist behind Wicked Pixie Glass.
I am a web developer turned stained glass artist located in Vancouver, WA. I picked up stained glass as one of my many hobbies in 2019 and fell in love with it. Since then I have turned this hobby into something I can now share with you all. I hope you enjoy my creations as much as I enjoy making them!
I thought I'd share some random tidbits about myself for fun, maybe we have some things in common 🙂
My Kitties
I have five adorable kitties.
Their names are Osiris, Ghost,
Mercy, Floss, and Basket!
Favorite TV Shows
Avatar the Last Airbender, Buffy the Vampire Slayer, Stargate SG-1, and Veronica Mars, Psych, 
The Moon & Space
I love the night sky, blood moons,
meteor showers, nebula, black holes,
there's just so much out there!
Favorite Video Games
Subnautica, Skyrim, Dishonored,
Thief 1 & 2, Prey, Styx, Witcher 3,
Cuphead, Sekiro, Don't Starve.
Bugs & Snakes
I have a fascination with wild bugs,
snakes, & plants. I like to look at
everything when I go for walks.
Favorite Board Games
D&D, Seven Wonders, Firefly,
Gloomhaven, Catan, Word Games,
Hand & Foot, Puzzles,